Sucessful Completion of Stonehaven Bridge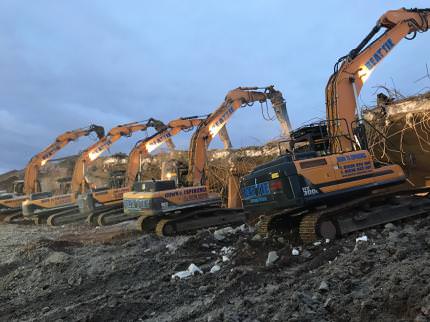 Over the weekend of 7th-9th of April, we sucessfully completed phase 1 of the Stonehaven Bridge project.
This involved the removal of the southbound deck of the bridge which spans the A90 in Stonehaven.
Particular challenges faced us during the project which included, gas and water mains in close proximity to the works and other important utilities which required protection.
An initial 2m protection cushion was formed under the bridge using 6F2 material, after which 5 demolition excavators began removal of the southbound deck.
We would like to thank all the operatives involved in the project and look forward to phase 2 and the removal of the northbound deck in the coming months.