St John's Primary School, Cumnock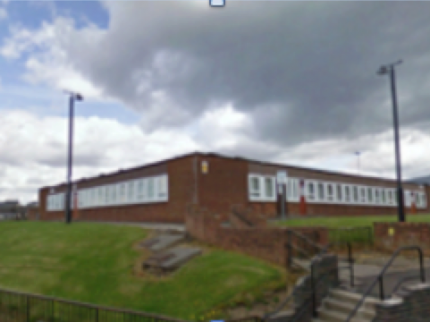 LOCATION
St John's Primary School, John Weir Avenue, Cumnock
CLIENT
East Ayrshire Council
DATE COMMENCED
November 2014
DURATION
7 Weeks
ACCIDENTS/INCIDENTS
0
RECYCLING RATE
97%
VALUE
£97,000 [Including Credit values]
BACKGROUND
The works were programmed to take 7 working weeks to complete. Asbestos removal works were executed by the Client's nominated contractor [Rhodar (Scotland) Ltd.] and demolition works commenced on completion of asbestos removal work. Demolition works commenced subject to analyst clearance and comprised: a) Site cordoned off from public access with Heras fencing or equivalent 
 b) All existing services to the building safely disconnected by others 
 c) Removal of metal shutters to windows and doors returned to Supplier 
 d) Removal of shrubbery and plants surrounding the building prior to demolition 
 e) Removal of items within building which posed a health and safety risk prior to demolition 
 f) Carried out soft strip to interior of building 
 g) Mechanical/hand demolition of structure 
 h) Removal of retaining wall around building 
 i) Upfilled footprint of building with crushed demolished material and graded surrounds to 
suitable gradient 
 j) Laid turf over area of graded areas k) Removal of temporary works and tidy site. 

WORKS PACKAGE
The works comprised the demolition of the redundant primary school and adjacent community centre. The community centre was retained in the first instance and utilised as a site welfare facility until the school had been demolished. Project elements included the following: Transporting to site sufficient sections of temporary fencing in order to effectively enclose the designated working area around the Primary School and adjacent Community Centre.  Checked to ensure that all existing services had been fully disconnected and that all relevant disconnection certificates were available for insertion into the Site Safety File.  Similarly checked to ensure that no further asbestos containing materials were present in addition to those previously identified/removed and that no other hazardous substances were visible. Cleared out all accumulated debris from the redundant Community Centre and reinstated water supply. Provided temporary power via a suitable generator along with wall heaters/furniture etc providing adequate site facilities for demolition/asbestos operatives and security guards. 
 Liaised with the Client's Asbestos Removal Contractor to programme the removal of existing windows/window frames which allowed the removal of the residual asbestos containing materials. Window and frame debris were then moved away from the perimeter walls to allow Messrs Rhodar [Scotland] Ltd. an unobstructed working area. As the asbestos removal works progressed through the school building we agreed the practicalities of the machine demolition works commencing in tandem. It was permissible to identify areas of the school which were asbestos free where machine downtakings could safely commence without risk to the ongoing asbestos removal works elsewhere in the school. Completely separated access/egress to ensure Rhodar [Scotand[ Ltd. employees were not in the vicinity of the designated demolition area. A temporary physical barrier(s) excluded operatives removing windows/asbestos packers from entering the designated demolition area. Demolition works began once relevant clearance was obtained from the independent analyst. 
 At this stage we transported via low load transporters to site specialist 30T demolition tracked rigs (2no) with attachments . These machines were brought into site and offloaded within the existing playground area. They were then positioned adjacent to the area of the school which was now asbestos free. These machines, fitted with their grab attachments, commenced dismantling the timber flat roof structure allowing the resultant debris to fall into the void area below. In addition they demolished the existing masonry perimeter walls whilst retaining resultant debris within the buildings' footprint. These works continued in a controlled and systematic basis demolishing internal partitions until the initial demolition area had been reduced to ground level. At this stage the machines were fitted with their selector grabs which were used to effectively segregate the resultant debris. We separated timber materials, masonry, steel and active waste for removal from site. Timber was removed to a waste transfer station for recycling whist all resultant brick/concrete was crushed for reuse. Steelwork was salvaged whilst all active materials were removed to landfill. 
 The tracked demolition rigs were now in a position to demolish the remaining section of the school as previously detailed, to ground slab level. Resultant debris was segregated and removed thus fully exposing the ground slab. The demolition rigs were fitted with bucket or hammer attachments in order to uplift/break up the ground slab/foundations present along with remaining plats, ramps, steps, kerbs, slabs, hardstandings etc. These materials were also crushed for reuse, including minor items such as existing fencing, signage and external columns. Existing manholes were demolished with resultant voids infilled with imported material. A self contained welfare unit adequate for the number of operatives on site was provided which allowed the demolition of the Community Centre by tracked demolition rig. Remove all debris as before. Once the demolition works were complete and the site cleared we completed the site rehabilitation works comprising importing hardcore, subsoil and turfing. Considerable additional drainage works were required that were the subject of an Engineer's Instruction, involving an agreed extension of time to the project.  When all the above works were completed we handed over the site to East Ayrshire Councils site representative and remove all plant and equipment from site.
ACHIEVEMENTS/SUCCESSES
All work was carried out expeditiously, within the agreed extended time period and budget and to the complete satisfaction of the client.