Asbestos Removal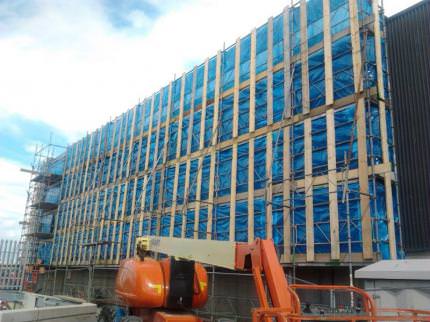 George Beattie & Sons Ltd is a licensed Asbestos Removal Contractor with many years of experience in the surveying, encapsulation, removal and disposal of asbestos materials from a considerable variety of buildings, including industrial and residential buildings and fire damaged structures, operating with trained teams, specialising in the removal of all types and forms of asbestos in full conformity with current statutory requirements.
The Health and Safety Executive, in pursuance of the Health and Safety at Work etc. Act 1974, Asbestos (Licensing) Regulations 1983 has licensed George Beattie & Sons Ltd to undertake work with asbestos coatings and insulation boards in accordance with the regulations. Typical items containing asbestos materials are:
Inhalation of fibres from asbestos products is a serious hazard to health. Inappropriate handling can also constitute a major hazard to health and the environment. George Beattie & Sons Ltd carefully control the handling and disposal of asbestos to ensure protection from these hazards, with the complete process being carried out in accordance with the Health and Safety Executive regulations.