Façade Retention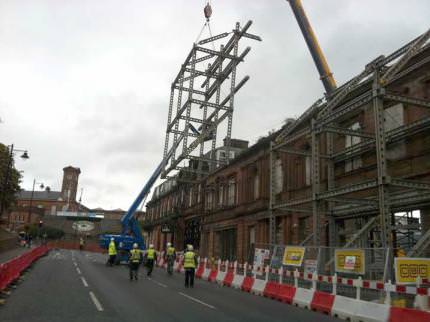 Façade retention schemes are increasingly being used as a means of providing modern accommodation for commercial and industrial buildings whilst preserving the external architectural features of historic and attractive buildings in conservation areas and city centres.
The construction of new buildings behind historic façadeis a unique phase in the history of architecture. It can only be applied to traditionally constructed buildings with load-bearing external walls and it presents designers and contractors with special technical problems. The subject also raises philosophical and ethical questions, which have generated much controversy amongst conservationists, architects, developers and planners. However, façade retention has been recognised as a realistic and necessary compromise that combines architectural conservation with new development.
George Beattie & Sons Ltd understands the intricate nature of façade retention and has had great success on a number of projects in Scotland. Masonry façade retentions are the most usual in the urban environments and George Beattie & Sons Ltd prides itself in taking great care in all aspects of façade retention, including preparation of information on planning and strategy, health and safety issues, investigations of the façade and adjacent structures and the design of the façade retention structure in association with consulting engineers.